Over 100 bus drivers at the Annapolis Bus Company in Annapolis, Md., recently joined UFCW Local 1994 MCGEO for a better life. These new members drive buses for Anne Arundel County Schools in the Annapolis area. The Annapolis Bus Company is a subsidiary of Student Transportation of America, Inc.
During the organizing campaign, Local 1994 MCGEO Organizing Director Ray Lee and UFCW Organizer Alejandro Miranda worked with the drivers to get them unionized after they went on strike to protest low wages, a lack of benefits, and insufficient workplace protections. Their efforts to improve their working conditions by joining our union family were successful, and these new members are looking forward to negotiating their first union contract.
"It feels good to actually have some power over our working conditions," said Lisa Beauchamp, a driver who helped lead the workers to their union victory.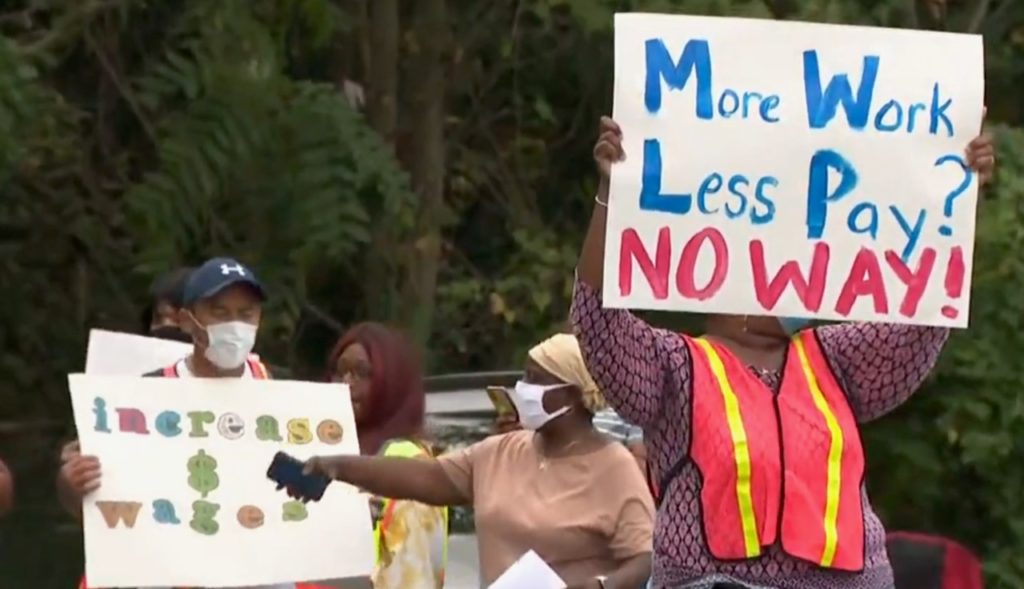 "These drivers are an inspiration to others," said UFCW Local 1994 MCGEO President Gino Renne. "They took on their bosses in a big way and took a huge risk, but they were savvy and they won. We're still working on their first contract, but they have already gotten a raise and improved working conditions, and now we're codifying their wins in their contract."